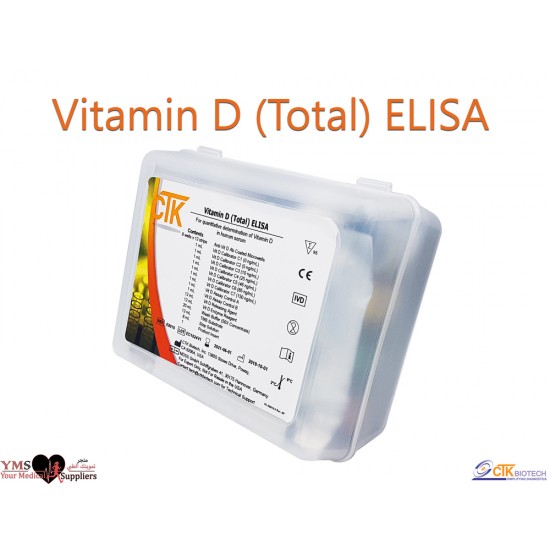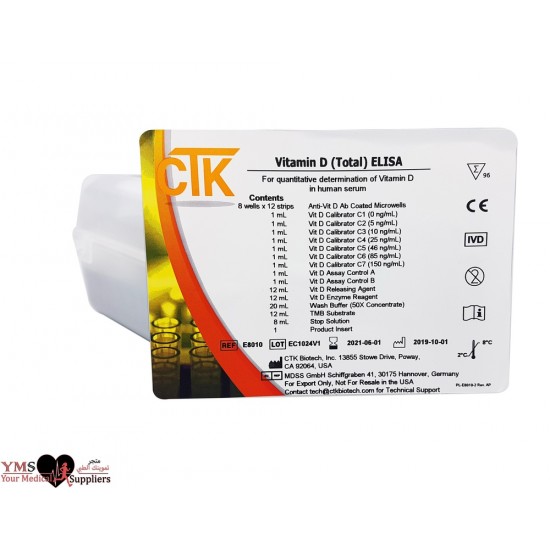 Vitamin-D ELISA 96 Test
Vitamin D (Total) ELISA Kit
96 Test / Kit
The CTK Vitamin D (Total) ELISA is a solid-phase enzyme-linked immunosorbent assay. The five main kit components are:
Solid microwells pre-coated with anti-Vit D antibody
Vit D Calibrators
Vit D Assay Controls comprised of human serum with the Vit D concentration on the label. Contains preservative. Store at 2-8℃.
Vit D Releasing Agent comprised of Vitamin D binding protein releasing agents, and
Vit D Enzyme Reagent comprised of 25-OH Vitamin D3 analog-HRP conjugate in a protein stabilizing matrix.